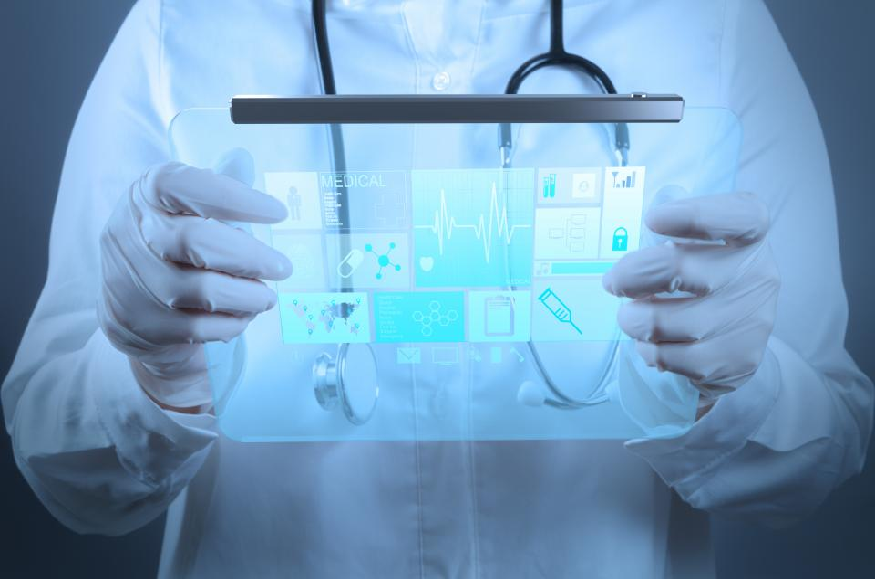 Predicting What Comes Next for Digital Clinical Trials
Applied Clinical Trials
Contract research organizations (CROs) often find themselves in the challenging situation of delivering on sponsors' ambitions. To deepen the understanding of CROs' experiences, leaders from Bioforum, KCR, Syneos Health, and Veeva came together to share insights on the state of digital clinical trials and how the industry will evolve over the next couple of years.
Richard Young, vice president, Vault CDMS, Veeva Systems:
The journey has been painful at times because we are pushing technology further than we did in the past. According to a 2021 Tufts Center for the Study of Drug Development report, the average Phase III clinical trial now collects three times more data than ten years ago. This increase stems partly from the expanded use of data sources and more flexible trial designs.
As digital trials become more complex, there is an urgent need for improved efficiency, quality, and speed. Introducing new technology has created challenges like multiple logins, siloed information, systems training, and downtime. More efficient collaboration between sites, sponsors, and CROs would enable patients to experience the full benefits. If today's shortcomings are addressed successfully, they will be stepping stones to a better solution.
Applied Clinical Trials: Will digital trials lead to the end of EDC as we know it?
RY: Digital trials have complex scientific and operational requirements, and success hinges on real-time information and remote monitoring. How information is collected and stored in traditional electronic data capture (EDC) systems must advance to stay relevant.
Doug Bain, chief technology officer, KCR:
Most traditional EDC systems are simply digital representations of paper case report forms (CRFs). Study teams enter data into traditional EDC after each patient study visit but cannot view the whole picture, as data from sources such as wearables, electronic Patient-Reported Outcomes (ePRO), and remote monitoring devices are excluded. Our understanding of EDC is based on a legacy definition that covers just one element of the data captured," notes Bain. "Industry expectations will evolve, and EDC won't be needed in the same way.
RY: With approximately 75% of clinical trial data now collected outside EDC, data managers need a better way to manage diverse data sources at scale. They require tools to aggregate and harmonize all clinical data into one common study backbone so that it is ready to use sooner.
Trevor Griffiths, senior director of clinical data management, Syneos Health:
Veeva CDB (clinical database)allows us to collect data from multiple sources and clean it all in one place. For Syneos, the advantages include being able to push queries back into Vault EDC, automatically notify vendors if there are data issues they need to look at, and bulk querying if we have discrepant data.
ACT: Will clinical trials become digital by design?
RY: It's difficult to modify standard operating procedures (SOPs) and protocols to incorporate new technology if they've been written with a traditional mindset.
DB: One of the telltale signs of an organization that hasn't fully embraced digital is that the SOPs are non-specific. They're generic SOPs that you could plug into any technology.
RY: Instead, sponsors and CROs must work together from day one to apply aligned processes for digital trials driving effective use of technology. This requires a flexible mindset to accommodate study requirements while remaining compliant.
DB: KCR ensures that digital is integrated within the lifecycle of clinical trial activities. Technology, training, and SOPs are all tightly intertwined.
ACT: Can machine learning help to lighten the load in clinical data management?
RY: Data stewards face ongoing pressure to produce high-quality results in less time. They must compile data from myriad sources, including applications like electronic clinical outcomes assessment (eCOA), ePRO, wearable devices, and smartphone applications, while also moving to database lock quicker than before.
This calls for a streamlined approach to data cleaning and management, and some CROs are exploring automation to eliminate repetitive and time-consuming daily tasks. Activities suitable for automation include data aggregation, metadata management, dataset conversion, data cleaning, and site payment.
Artificial intelligence (AI)-based software can also help process volumes of data faster than even the best data manager.
TG: We're seeing the impact of AI and machine learning on data cleaning, particularly during manual reviews. In some larger trials, we've reduced the manual cleaning effort by 3,000 hours in a single trial through machine learning.
ACT: WillPatient- and site-centric trials finally arrive?
RY: The new era of patient choice could lead to a seamless digital experience for patients when participating in a clinical trial. One potential opportunity is flexible study designs that enable more patient options depending on their demographic, health profiles, and preferences.
DB: Patients with serious conditions that become very ill during the course of a study can't turn up to the site as much as they did at the start. We should develop a toolkit for certain conditions and therapeutic areas and author protocols that reflect those tools and opportunities.
RY: Expanding patient choice could increase sites' responsibilities during trials. While clinical trial sponsors and CROs have digitized many aspects of data collection and management, paper remains a big part of the picture.
Tanya du Plessis, chief data and solutions officer, Bioforum:
Sites were weighed down by paper during COVID-19, and patients no longer want to fill out paper forms.
RY: Solutions such as eConsent, eCOA, and ePRO remove the paper barrier, but if systems don't share data, sites and patients are forced to duplicate their data entry.
DB: Sponsors and CROs can remember one of the tenets of good customer service: listening. Ask, 'What can we do better?' It's crazy to use five systems that don't speak to one another. Give sites support instead of making life harder for them.
ACT: Willplatforms replace the best-of-breed approach?
RY: Clinical operations professionals use an average of five or six applications to manage clinical trials.1 But using multiple applications can introduce unforeseen integration and management challenges—particularly for sites, which tend to shoulder the heaviest burden on technology adoption.
DB: We've gone through a curve where we started with paper, threw more and more technology at it, and created a problem in itself. There's an avalanche of systems chucked at sites. It's time to simplify.
RY: A platform approach resolves many integration challenges. It also improves trial oversight and study reporting because data is shared and available from different touch points.
DB: You're building on layers, and the platform's capabilities improve over time. At some point, platform-based solutions will be best-of-breed in all areas. Sponsors can see what's happening across studies in real time, which you can't achieve with disconnected systems.
ACT: What comes next?
RY: Sponsors and CROs must consider strategies to improve site and patient relations. This means acknowledging that there are trade-offs between users when new technology is introduced and striving to develop solutions to problems instead of simply adding features. The industry and patients are pushing for more direct-to-patient research, which creates challenges to incorporating new and diverse data sources. Data managers must lead the way to expand patient choice while ensuring quality data. This will help smooth the transition from centralized to decentralized.
Technology partners can do much of the heavy lifting to improve the integration and interoperability of clinical trial systems. But these discussions around distributed trials and AI strategies also showcase the growing need to give data managers a toolkit befitting their expanded role in clinical trials. They assume greater responsibility for defining the protocol execution strategy to keep pace with the growing volume and variety of data. Through more effective collaboration on data management, seamless digital clinical trials will appear on the horizon sooner than expected.
TdP: We're at a pivotal point for data management in the industry right now. We almost need to make ourselves a bit uncomfortable and embrace that invitation to take a seat at the table.